RIVAGE PM Firmware Version 4.2 released, providing support for Waves card plug-in solutions
RIVAGE PM Firmware Version 4.2 released, providing support for Waves card plug-in solutions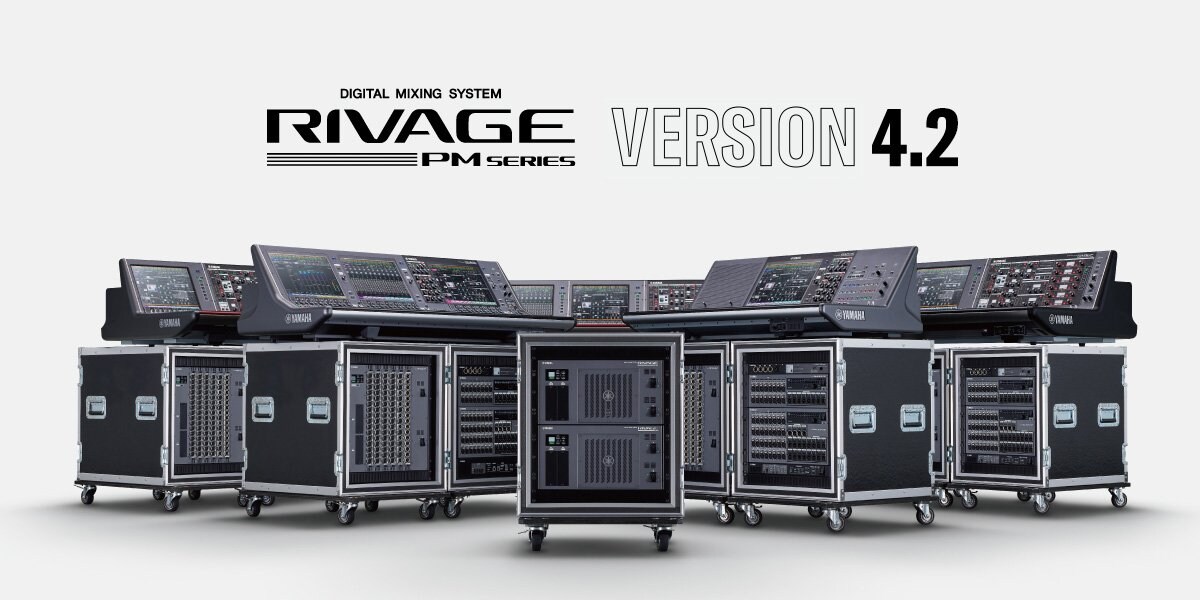 September 29th, 2020. Shizuoka, Japan
Since its release, the RIVAGE PM Series of digital mixing systems has continued to evolve through software updates.
Firmware Version 4.2 offers support for the WSG-HY128 card from Waves. Fitting a WSG-HY128 card to the DSP engine provides 128 channels of audio processing with low latency using Waves SoundGrid-compatible plug-ins. In addition to the high-quality plug-ins built into the RIVAGE PM, engineers can now choose from a range of rich and enticing Waves award-wining reverbs, equalizers, compressors, limiters, delays and more plugins, making the RIVAGE PM mixing system a more powerful tool than ever before.
Mick Olesh, Waves EVP of Sales & Marketing, comments, "Waves is excited to support Yamaha's RIVAGE PM Series Consoles with our new Waves WSG-HY128 card. This card will allow engineers using the RIVAGE PM Series to maximize their workflow and creativity, by providing them access to Waves' plethora of diverse plugins and, expand their IO count with extremely low latency – all via Waves' SoundGrid technology."
Motome Tanaka, Yamaha Group Manager of the PA Marketing & Sales Group, comments, "Yamaha mixers have always been designed to transparently deliver on-stage sound to engineers, allowing them to build their own sound from the best possible source audio. The RIVAGE PM Series has stayed absolutely faithful to that ideal. Plugins play a vital role in building any sound, and previously Yamaha worked very closely with Waves Audio to bring SoundGrid to its digital mixers equipped with MY card slots. With the new WSG-HY128 card for the RIVAGE PM Series, Yamaha is very pleased to have again closely collaborated with Waves to bring the rich and enticing world of SoundGrid enabled plugins to its flagship digital mixing systems."
We at Yamaha will continue to listen to the opinions of our customers, and work to provide more flexible systems and comfortable mixing environments.
RIVAGE PM Firmware Version 4.2 released, providing support for Waves card plug-in solutions