Yamaha Highlights Solutions for Entertainment and Enterprise at ISE 2020
Yamaha Highlights Solutions for Entertainment and Enterprise at ISE 2020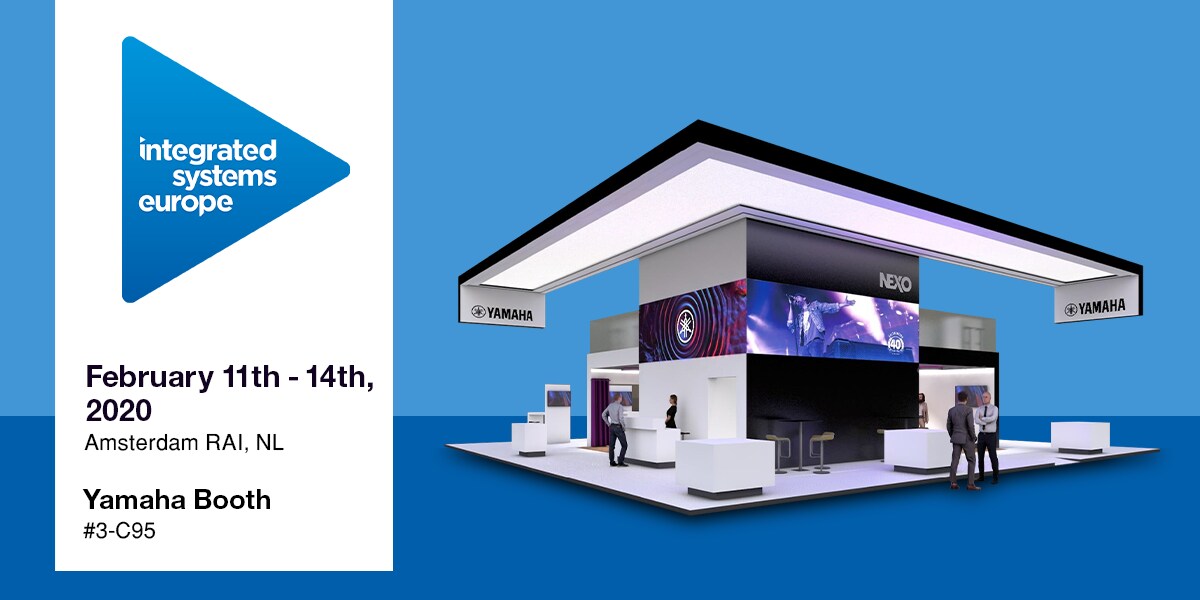 At February's Integrated Systems Europe exhibition in Amsterdam, Yamaha will be highlighting its support for both the entertainment and enterprise markets with its range of high end, integrated solutions.
ISE takes place at the Amsterdam RAI from 11-14 February 2020, with Yamaha exhibiting on Stand 3-C95. Yamaha provides an unrivalled level of support for the enterprise and entertainment markets, the display of Unified Communications products underlining the close relationship between the company's pro audio and enterprise solutions.
Yamaha's industry-leading digital mixing systems will be on show, including RIVAGE PM and the latest V5.5 firmware for CL/QL series digital mixers, which supports ProVisionaire Control/Touch, the latest Version 3.6.0 enabling complete control over the entire network chain, from mixers through to amplifiers (including Yamaha's PC Series and the NEXO NXAMP4X4MK2), processors and speakers.
The new white models of the flagship DZR/CZR series loudspeakers and DXS XLF/CXS XLF subwoofers will also be shown in Europe for the first time, following their launch at the NAMM Show in January. The powered DZR range comprises eight full-range models and four DXS XLF subwoofers, including 'D' versions that feature onboard Dante IN/OUT capability. Sharing the same cabinet and speaker components as the DZR/DXS XLF models, the passive CZR/CXS XLF models are perfectly matched with Yamaha's all new PC Series amplifiers to deliver very high power-handling and focused, professional sound.
All DZR/CZR and DXS XLF/CXS XLF models will be available in white as well as the existing black finish, providing more options for a greater variety of uses, such as hotel banquets, houses of worship and auditoriums, where a high quality audio system needs to blend into the design of the space.
Yamaha will also be highlighting its wide-ranging Audioversity education content at ISE, with a variety of training sessions available on the stand. These will cover a variety of topics, including overviews of the RIVAGE PM systems, hands-on with CL/QL consoles and integrated AV control using ProVisionaire software.
The company is also presenting two in the series of AVIXA Flashtracks short seminars at the Flashtracks stand 13-N110.
AI is Improving the UC Experience
Thursday 13 February 12:00 PM-12:20 PM
Holger Stoltze
Senior Director Technical Sales and MarketingYamaha Unified Communications
AV Networks: Which Topology Works Best?
Friday 14 February 11:30 AM-11:50 AM
Andy Cooper
Pro Audio Application Engineering ManagerYamaha Music Europe GmbH
Yamaha Highlights Solutions for Entertainment and Enterprise at ISE 2020