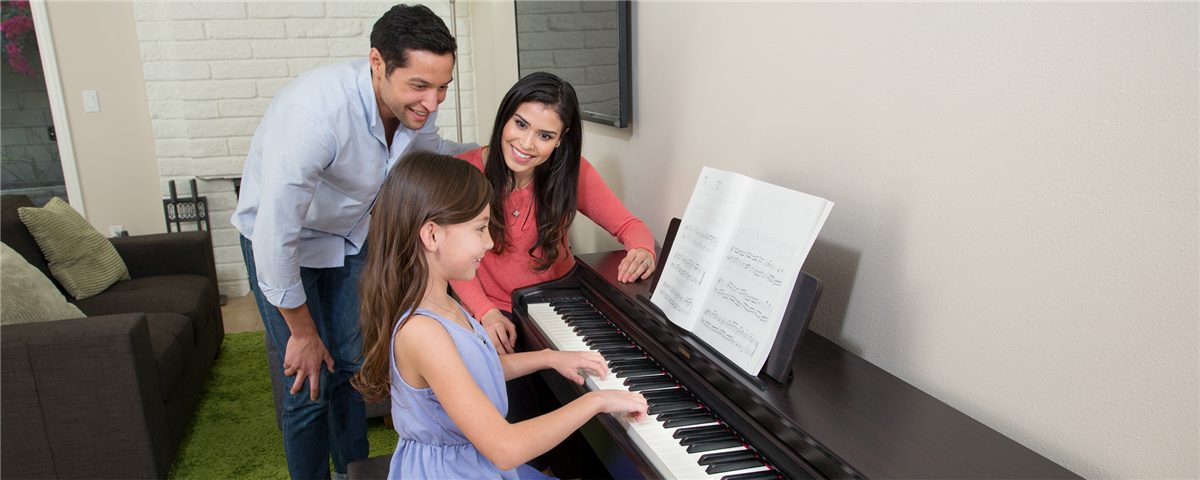 Campionamenti Key-Off

A Graded Hammer Standard (GHS) 88-key piano keyboard provides a heavier touch in the low end and lighter touch in the high end, and is similar to the hammers inside an acoustic piano. GHS is great for the aspiring pianist, because practicing with the GHS action builds proper finger technique for playing on an acoustic piano. Additionally, the matte finish of the black keys makes them less slippery when playing for extended periods of time.
Qualità piano realizzabile solo da Yamaha
P-45 è stato rinnovato utilizzando la sintesi AWM al fine di produrre suoni piano autentici. AWM è una tecnologia che utilizza le registrazioni digitali delle sorgenti e permette di apprezzare in qualsiasi luogo il riverbero caratteristico di un pianoforte a coda.
Pedaling provides an added level of realism

Half-damper pedal control creates more detailed nuance and subtlety when playing, similar to pedaling on a grand piano. This feature allows for continuously increasing lengths of sustained notes, from slight to full, as the sustain pedal is depressed.
Access your favorite features quickly and easily

"Digital Piano Controller" app with an attractive interface optimized for iOS touch screens adds a whole new level of functionality to your Yamaha instrument. Turn your iOS device into an intuitive instrument controller, allowing you to access features and settings even more quickly than using the panel of your instrument. Adjust settings, choose Voices, and even record performances. Once you try it, you'll never want to live without it!
Scopri una combinazione creativa
Combine two Voices together, like piano and strings, for an inspiring new playing experience. Nothing livens up piano practice like playing a piece with a different sound, and creating unique combinations of two sounds together. Experiment with these combinations to discover inspiring new sounds.
Connect and interact with your instrument
A standard USB cable can be used to connect the instrument to a computer or mobile device, opening up a world of creativity, entertainment, and education. iOS devices can be connected to the instrument using the Yamaha UD-BT01, or the Lightning-USB Camera Adaptor. The instrument can be used to interact as a controller and/or sound source with a variety of music creation applications.