Venova™
Venova è un nuovo tipo di strumento con cui si può iniziare a suonare facilmente, producendo un reale suono di saxofono.
Limited Edition Red
Limited Edition Red
Special edition red Venova is available in limited quantities. The vivid color will make your mood even more excited. This is your chance to get a special color Venova. Don't miss out.
Breathe New Life Into Your Day
The new way to express your emotions
The new way to express your emotions
The Venova is a completely new type of wind instrument designed to enable anyone to learn to play with ease. Despite the simple fingering, it sounds just like a saxophone.
Explore where you play and how you feel
The compact, lightweight Venova is so easy to transport and maintain that you can enjoy it anywhere. Play the Venova at your favorite places to experience an unexpectedly fresh kind of freedom.
FORM FOLLOWS TECHNOLOGY

Innovation and creativity do not come about by accident. Without going into the technical details, the unique shape of the instrument, which produces the sound of a full-size saxophone with much less body, is the result of many years of research.
LET'S TRY
How to play the Venova
Set the reed and ligature.
Stand up straight and insert the reed into your mouth as if to bite it lightly with your upper front teeth.
Simply take a breath and blow into the instrument.
Change the pitch by using the similar fingering used to play a recorder.
FEATURES
Genuine saxophone sound from a compact body.
A completely new type of instrument brought to you by new technology.
Premi
Venova ha vinto il premio Good Design Grand Award
Venova ha vinto il premio Good Design Grand Award al concorso "Good Design Award 2017". E' la prima volta che Yamaha vince questo prestigioso premio ed è anche la prima volta che viene assegnato ad uno strumento musicale.
Design for Asia Award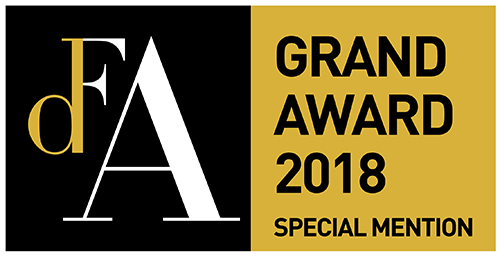 Design for Asia Award
Received a Grand Award with Special Mention 2018
German Design Award 2019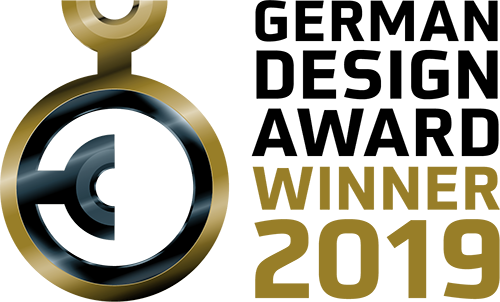 German Design Award 2019
Received a German Design Award