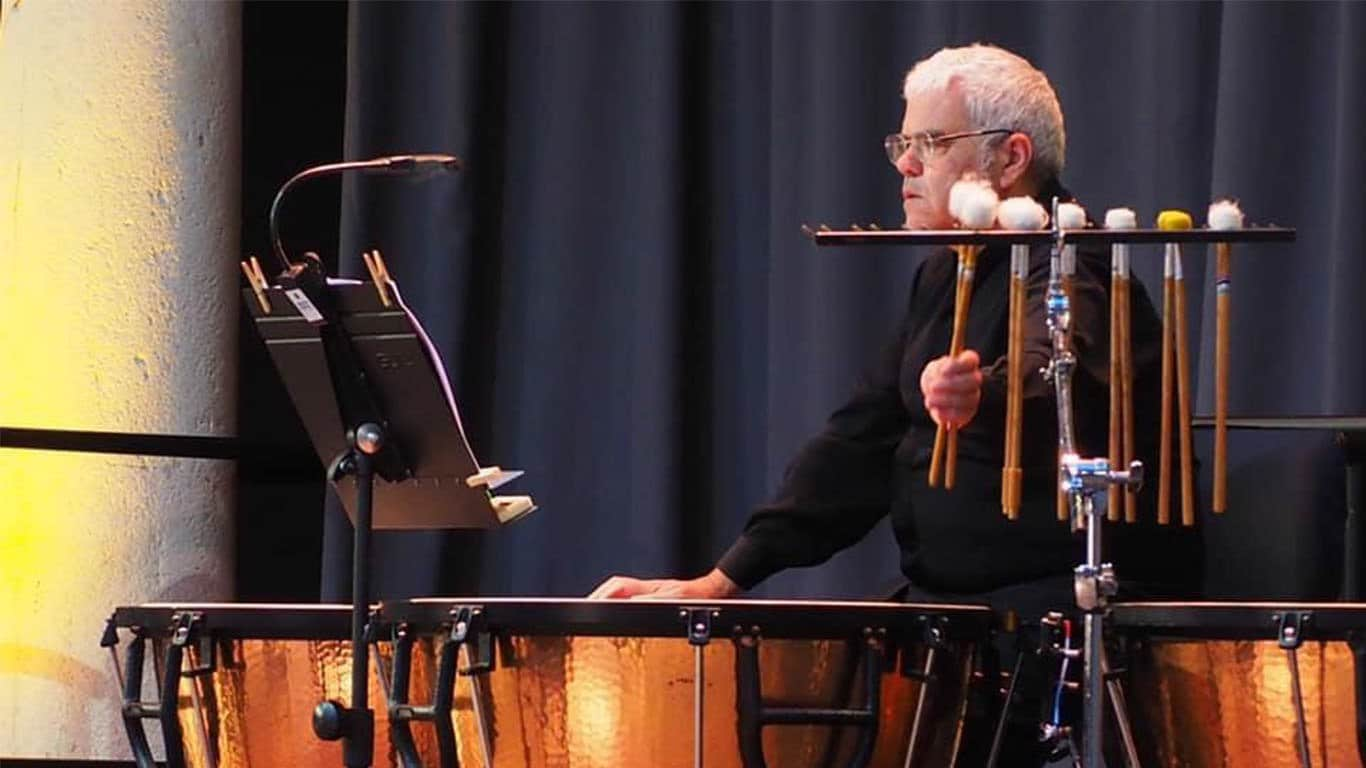 With a network of Artist Centres and Ateliers around the world, Yamaha works with leading players to support their performances and develop instrument designs and new ideas for the benefit of all musicians. Yamaha Artists share with us a passion for inspiring the next generation of players, and a belief that everybody should be encouraged to nurture their talent, connect with others and tell their stories through music.
Get to know percussion player and Yamaha Artist Armando Lorente
How does your instrument improve your daily life as a musician?
I've been choosing Yamaha percussion instruments for years now because, for me, they're the ones that best suit my sound as a percussion soloist and professional in my symphony orchestra.
They're incredibly high quality and produce an amazing sound, which makes it really easy for me to express what I'm trying to convey musically.
What are the most outstanding features of your instrument?
In concerts where I'm a percussion soloist, usually playing both the marimba and the vibraphone, there are several requirements I feel are key:
The sound has to match my technique.
The instrument must produce an amazing sound.
It must be easy to transport, assemble and disassemble.
It must come with a good technical and support service.
When it comes to these requirements, my Yamaha percussion instruments have never let me down.
When did you first come across Yamaha?
I first came across Yamaha in early 2000.
Which musician has influenced you the most in your music career? Are you still following any of their advice?
Well, I've actually had several influences.
In terms of classical music, there are three musicians who have influenced me the most:
Johann S. Bach
Manuel de Falla y Matheu
Maki Ishii
In terms of musical improvisation:
The late Chick Corea
Steve Gadd
Pat Metheny
Naturally I'm always heeding their advice, one piece in particular:
"Enthusiasm, humility and hard work".
What advice would you give to a musician who is just starting out in their career?
I always tell my students that it's an incredibly difficult, yet exciting career. So it's important that they're always motivated to make music, that they work hard every day and that they're very humble.
About Armando Lorente
Armando Lorente is a teacher in Palma de Mallorca Superior Coservatory and Timpani Soloist Baleares Symphony Orchestra
Armando plays Timpani set (5) TP800R SERIES, YM-5100, YV-3910, Stage Custom drums and Maple Snare Drum Concert Series.